We offer Comprehensive
Occupational Health Services
Our friendly personable approach to patients fosters trust and a more satisfied patient experience. Employees and injured workers prefer to return to IMC.
We work with all insurance companies and employer payment.
With over 25 years of Occupational medicine specialty experience and an expert staff, we get it right, and fast.
Work related injury care
Urgent "Walk In" Treatment of Work Injuries
Initial visit treatment with consideration of avoiding an OSHA 300 recordable
Case management controls medical care costs, lost work days and modified work days
Our Occupational Health Services includes good communication:
We specialize in Occupational medicine, not primary care or family medicine. This benefits the employer by immediately clarifying whether injuries are work related or not
Our focus is to provide employer health care needs
Have a question or problem, you speak with the doctor
Early return to work program, work status/faxed, phoned or e-mailed

Corporate Services
Physician of Record/Medical Director Services
Onsite medical services by physician or other medical personnel
All employer specific protocols accommodated
Where to Reach Us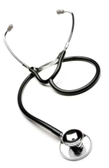 Marcus Schaefer, MD
255 North Highway 52
Suite 8 (Haynes Office Building)
Moncks Corner, SC 29461
Tel. (843) 899-9420
Fax: (843) 899-9421
Email IMC